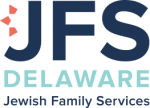 At the 88th Annual Meeting of the Delaware Academy of Medicine / Delaware Public Health Association the work of Jewish Family Services of Delaware was accepted by their CEO, Basha Silverman.
Started by the Delaware Academy of Medicine in 2010, the Public Health Recognition Award is given to a Delaware nonprofit organization who has shown outstanding leadership and dedication to the improvement of our community.
Previous awardees include:
2010 The Heart Truth Delaware
2011 Delaware Breast Cancer Coalition
2012 Immunization Coalition of Delaware
2013 St. Michael's School and Nursery
2014 Vietnam Veterans of America, Chapter 83, Gold Star Program
2015 Gift of Life Donor Program
2016 Hon. Jack Markell – Governor of Delaware 2009-2017
2017 American Lung Association of the Mid-Atlantic
Jewish Family Services of Delaware (JFS) is multi-faceted social service organization that embraces and fulfills a mission to strengthen individuals, families, and the community by providing counseling and support services. Our services include outpatient therapy, case management, workforce development, refugee resettlement, adoption, and prevention education. Our work has been accomplished person-by person, need by need and always with compassion, skill and commitment to individual integrity.
As a result, our agency today is strong and stable. Our programs and policies are designed to remove barriers that may inhibit people in vulnerable situations from accessing needed support. We are all responsible for one another. Inspired by this fundamental Jewish value, Jewish Family Services assists individuals and families through life transitions, helping youth and children grow stronger, and ensuring the safety and dignity of older adults. JFS supports families of all backgrounds as they deal with basic human needs, life transitions, and mental health issues. JFS has the unique privilege of representing the tzedakah (justice), compassion, and loving kindness of the Jewish people to the broader community. Many JFS clients are not Jewish, but all of them learn what it means to be Jewish: the beauty of our traditions and our commitment to tikkun olam, building a better world.
Basha Silverman, Chief Executive Officer of Jewish Family Services of Delaware, has an exemplary career of over 16 years in non-profit social services and Jewish communal service.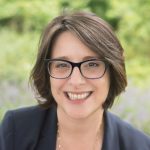 Prior to joining JFS, Basha was the Vice President of Strategic Expansion at Jewish Family & Children's Services of Philadelphia where she was responsible for driving the Agency's program development and visions for growth as well as generating revenue by leading a robust initiative. A native Delawarean, Basha has deep personal and professional connections in the First State. She spent 12 years at Brandywine Counseling and Community Services, serving in many capacities. She is founder of Delaware's first coalition aimed at designing a gender specific, health focused response to victims of trauma, and has developed programs for HIV/AIDS, substance abuse, and mental health in Delaware and Pennsylvania. She was named 2013 Power Woman of the Year by Main Line Magazine.
Basha is a graduate of Brandywine High School, University of Delaware, and Bryn Mawr Graduate School of Social Work and Social Research. She and her husband Jesse have two daughters, Noa and Mira.