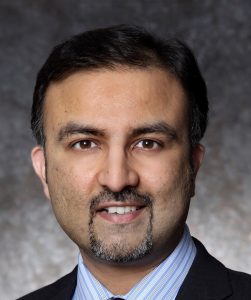 Coordination and Connection.
These are key features of a well-functioning public health system – essential yet relatively invisible. It reminds us (ok, me) of the way a car engine works (an internal combustion one, at least): multiple parts buried underneath shrouds, covers, and caps, coming together in somewhat noisy harmony to deliver motive force. The vehicle it powers might ultimately get the credit (the analogy being a clinic, hospital, outbreak investigation, or any other visible frontline service), yet the work goes on behind the scenes: painstakingly connecting the rod to the pistons to the crankshaft, to ultimately deliver power to the wheels. These connections abound in our community. And if you look deeper, seemingly disconnected and disparate work is in fact linked. These structures are provided by key partner institutions in Delaware, among which the Delaware Academy of Medicine/Delaware Public Health Association is a proud leader.
Some of you know (or now realize after reading the above) that I have a deep interest in mechanical things, especially those that go (and sometimes leak oil as well). Not content with my own skinned knuckles, I frequent a group called Cars & Coffee, of which a chapter meets monthly, not far from our offices at the Christiana Hospital campus. It is yet another kind of connection, and one which thrives in Delaware: a community of individuals coming together to discuss common interests.
I know all of you, our members, have incredibly diverse avocations, some of which intersect professionally, and many which do not. If you'd like to share your thoughts with us on a particular pastime, drop us a line with a photo (at ksmith@delamed.org). We'll share when we have a few collected.
One of the best opportunities to connect with our colleagues from across the globe is coming up, in sunny San Diego – the annual American Public Health Association (APHA) annual conference (Register Here!). We'll be hosting a reception for Delaware attendees, so if you're going, let us know (e-mail Kate Smith at ksmith@delamed.org) – we'd love to see you there, for food, drink and of course, conkhanversation.  In the meantime, drive on!
Omar
Check out the rest of the July Newsletter!