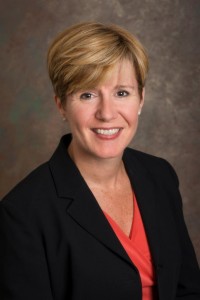 Dr. Knight has worked with federal, state and community-based public health organizations for over 15 years. She is currently a Health Policy Fellow in the Center for Community Research and Service in the School of Public Policy and Administration at the University of Delaware, where she teaches courses in both public policy and public health.
Erin earned her PhD in Urban Affairs and Public Policy at the University of Delaware and her MPH in Public Health Administration from the University of Minnesota. Much of her work focuses on policy analysis and program evaluation related to the social determinants of health and health inequities. Her research interests include identifying and promoting promising practices to address social and environmental factors that advance health equity at the community and state level. She also studies framing of public health messages related to social determinants and community wellbeing. Erin has received grant funding for her research from the National Association of County & City Health Officials and California Newsreel. She has consulted for various state and community agencies including, most recently, the Delaware Division of Public Health, the United Way of Delaware, and the Children and Families Commission of Orange County, CA. Erin also collaborated on numerous evaluation projects serving local and regional clients such as Planned Parenthood of Delaware, Christiana Care Health Services, and the Annie E. Casey Foundation.
Before earning her doctorate, Erin worked as a Senior Policy Analyst at Nemours Health & Prevention Services. There, she played a leadership role on several major research and evaluation projects, including a $2M grant from the Robert Wood Johnson Foundation, as well as two children's health Chartbooks. Prior to moving to Delaware, Erin managed a statewide program focused on access to care and healthy communities for the Massachusetts Department of Public Health, Office of Rural Health. She has served on the National Grant Review Committee for Rural Health Outreach and Network Development Grant Programs, for the Division of Independent Review, Health Resources and Services Administration, US Department of Health & Human Services. She is trained in both qualitative and quantitative research methods and is particularly interested in participatory evaluation approaches.
Areas of Interest/Expertise:
Policy and practice changes to address social determinants of health and promote health equity
Health Impact Assessment (HIA) and Health in All Policies (HiAP)
Program planning & evaluation
Prevention Continuum (integrating individual/clinical and population health approaches)
Framing and agenda-setting for health promotion
Community-based partnerships and collective impact