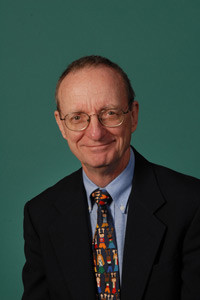 Dr. Bartoshesky retired as Chair of Pediatrics at Christiana Care Health System on January 1, 2014.
Dr. Bartoshesky continues to serve as a member of Christiana Care Health System's Medical-Dental Staff. In this role, he practices pediatrics with a sub-specialty in clinical genetics. He is also medical director of genetics and newborn screening for the Delaware Division of Public Health.
A native Delawarean, Dr. Bartoshesky was born at what is now Wilmington Hospital. He earned his medical degree in 1970 from Weill Medical College of Cornell University in New York. He received a master's degree in public health in 1974 from the Harvard School of Public Health in Boston. Over the next three years, he completed his residency in pediatrics and his fellowship in clinical genetics at the Boston Floating Hospital for Children, part of Tufts-New England Medical Center in Boston.
After completing his post-graduate training, Dr. Bartoshesky stayed on at Floating Hospital as a staff pediatrician and clinical geneticist until 1986. During his time in Boston he also worked as a consultant in clinical genetics at hospitals around Massachusetts. He returned to his hometown of Wilmington in 1986 to join the staff at the Medical Center of Delaware, which later became part of Christiana Care. He worked for the health system full-time from 1989 to 2000, when he left to practice pediatric clinical genetics at Nemours A.I. duPont Hospital for Children. He returned to Christiana Care as Chair of Pediatrics in 2007.
Dr. Bartoshesky also is an experienced teacher of pediatric medicine. He was an assistant professor in the field at Tufts University School of Medicine from 1978 to 1986. Since 2006, he has been Professor of Pediatrics at Jefferson Medical College of Thomas Jefferson University in Philadelphia. He also has continued his own education, earning a master's degree in liberal studies from University of Delaware in 2006.
The long list of awards that Dr. Bartoshesky has received throughout his career includes the Sydney S. Gellis Teaching Award from residents at the Floating Hospital and the Jefferson Award from the American Institute for Public Service. The Floating Hospital also has an award given each year to an attending physician in his name.