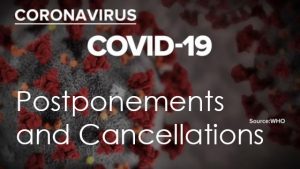 As COVID-19 continues to spread in the United States, and now in Delaware, we are taking additional steps to slow or mitigate its spread and protect the well-being of our community. These steps include restrictions on events where the public is gathered together, including our jointly operated Delaware Mini Medical School (with ChristianaCare), and the UD-Osher Lifelong Learning Institute's "Medical, Dental, and Public Health" lecture series. At this time, both Mini Medical School and the Osher Series have been postponed indefinitely.
We are considering options to continue Mini Medical School via an online platform, and we will communicate out to registered attendees as additional information becomes available.  It is our hope that the Osher Lecture Series will continue this fall.
Our 90th Annual Meeting, will be postponed. More details will be available as the situation unfolds.
THANK YOU for your help and understanding!